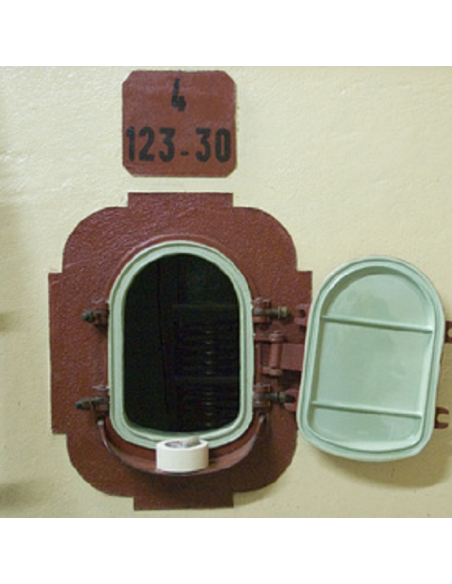 Epoxy surface covering for alimentary use


Food quality standards in compliance with legislation concerning: "migration testing of materials intended to come into contact with foods".
Exceptional resistance to chemical interference from acids, bases and alcohol.
Excellent resistance to abrasion and impact.
Mirrored appearance: easy to decontaminate.
PRODUCT DESCRIPTION
An epoxy resin surface covering with a mirrored enamel appearance, for internal protection of concrete or steel wine fermentation vats. Product does not release phthalates and is free from benzyl alcohol, Bisphenol F, Bisphenol A and TCA. Epoxy resin surface covering with mirrored enamel appearance for the protection of concrete and steel fermentation vats or other materials intended to come into contact with foodstuffs.
DEPRO®CHOC CONTACT VITI is specially designed for contact with liquid foodstuffs (wines, soft drinks and alcoholic beverages up to 20 % ABV).
In compliance with French regulations - Brochure 1227 published by the Official Journal.
Complies with practices outlined in EU Regulation n°852/2004 of 29 April 2004 on the hygiene of foodstuff production areas.
In compliance with practices outline in Directive 2002/16/CE of February 20th 2002 concerning the use of certain epoxide derivatives in materials intended for contact with foodstuffs.
In compliance with current "Good Hygiene Practices" Guides.
Research and Development / Scientific Input
Scientific Expertise: Specific migration study of 16 phthalates in wines. Testing report from the VECT'OEUR Laboratory: CE17040678-11 of March 4th 2014.
Inertness level according to IANESCO testing report: E16-07697 28-09-2016

(Brown red) Inertness level according to IANESCO testing report: E16-07698-1 28-09-2016 (white cream)
AREAS OF USE
       Resin surface covering intended for prolonged contact with foodstuffs.

       Interior protection for elevated* storage vats (cement, steel).

       Restoration of COQUARD style winepress baskets and collection vats.

       Anti-acid and anti-base protection for guttering.

       Transport and storage of all liquids for human consumption: wine, beer, sodas and all alcoholic solutions up to 20 % ABV.
(*) for buried vats, please consult us for further information.
INSTRUCTIONS FOR USE
1/

Preparing surfaces for treatment

:

The application area, whether old or new, must be clean, dry and in good condition. Surface must be good quality, adherent (>1,5 Mpa traction) and free from all dirt, laitance, grease, oil or other substances that could prevent the coating from adhering.
Product composition conforms to DTU regulation 59.1 and/or 59.3.
Remove all loose particles and old paint coverings using mechanical processes (such as sandblasting or shot peening).
Ferrous metals: Sandblast to Sa 2.5 grade in accordance with ISO 8503-10. Apply DEPRO®AQUAPRIM VITI anti-corrosion primer.
New or old cement: sandblast and remove dust carefully. Neutralise any laitance (DEPRO®CIM VITI). Rinse with clean water and leave to dry. Verify humidity levels before application.
Please note: Residual humidity rates of the application surface should constantly be below 5 %. A higher rate may lead to reductions in product performance for which we hold no responsibility.
The use of DEPRO®SOLFIX PRIM VITI(transparent) as a 1st coat is highly recommended (primer coating with 100 % dry extract).
2/

Preparing the mixture

: Always respect the proportions indicated. In order to avoid the risk of incorrect dosage, never make partial mixes. Mix the base using an electric or pneumatic shaker before pouring all the hardening agent into the resin, taking care to scrape the sides of the container while continuing to shake.
Mixture resting time: 10 minutes. After this time, perform the mixing again until a perfectly blended mixture has been achieved.
Shelf life once mixed in a pot at 20 °C: 40 minutes (after resting time).
Product consumption can rise from 100 - 300 g/m² on porous concrete or at lower temperatures making the product thicker.
Please note: The higher the temperature, the shorter the hardening time.
3/

Application

:

Temperatures for use: > 3 °C min. from dew point.
Min. surface temp. > 12 °C - Max. Surface temp.: < 30 °C - Max. Hygrometry: < 75 %
It is essential to respect the conditions listed above during product application and drying. Failure to do so may lead to imperfections in the surface that are detrimental to the covering.
Application tools: Use a hard brush, trowel or wool roller with mid-length hairs.
Apply a single 500 g/m² coat to create a 300 micron-minimum film
Using a high-pressure gun: t °C > 25 °C, pump yield > 80/1. Ducts >17/1000" of max. Thickness desired is 0,8 mm (800 µm). Re-coating option possible: 18 - 24 h (1st coat still sticky).
Drying at 20°C: Touch dry in 18 hours. Set: 48 hours.
Wait 10 days before using the treated surface to allow for complete reticulation of the surface cover.
Rinse liberally with clean, hot water before allowing treated surface to come into contact with liquids for human consumption.
Cleaning Materials:

DILUANT CHOC.
Colors

Brun Rouge - Blanc Crème

Aspect

Brillant

Extrait Sec en Poids

99 %

Yield

1 à 2 m²/kg, 3 à 4 m²/kg, 5 à 6 m²/kg

Density at 20 ° C

1,46

Packaging

Kit de 100 g - 1, 5 et 15 kg

Preservation

12 months in unopened original packaging, free from frost and heat

Recouvrable

18 à 24 h

Sec

18 h

Dur définitif à 20 °C

48 h

Séchage avant utilisation

10 jours
Customers who bought this product also bought:
Customers who bought this product also bought: